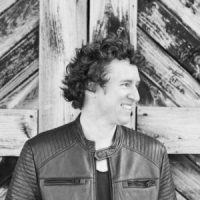 I am a life-course sociologist and social epidemiologist interested in positive aging processes. Much of my work aims to identify and understand the social factors experienced across the life course that influence the health and happiness of older adults, as well as to evaluate public policies and interventions that can improve their well-being and benefit society as a whole.
I work as Director of the Society and Health Research Center at Universidad Mayor, Chile, Adjunct Assistant Professor of Epidemiology at the Columbia University Mailman School of Public Health, and Faculty at the Robert N. Butler Columbia Aging Center. Previously, I worked at Universidad Católica and Universidad Diego Portales, Chile, and served as a consultant for the United Nations, Harvard University, Government of Chile, and Center for Retirement Research.
My current research agenda includes three threads: (1) assessing the impact of life-course statuses, transitions, and trajectories on a variety of health outcomes, from self-reports to physical measures and biomarkers; (2) understanding how individuals react to social contexts and public policies that they experience over the life course; and (3) improving our understanding of the challenges and opportunities posed by demographic change to aging-related policy throughout the world.
I am author of over 50 publications, including articles, books, book chapters, and policy papers. My recent publications focus on the health effects of work and retirement, life satisfaction effects of unemployment and pension policy, as well as cultural and structural determinants of social security and health policy reforms worldwide. I am currently engaged in a long-term "cells to society" project, studying patterns of alcohol consumption and cardiovascular health outcomes and mortality among older adults in more than 20 countries.
I have received awards from the American Sociological Association, American Public Health Association, Gerontological Society of America, and Retirement Research Foundation. In addition, my research has been supported by generous grants from Columbia Global Centers, United States Social Security Administration, Atlantic Philanthropies, and Government of Chile.
My research has been published in academic journals and books, but has also been disseminated to broader audiences in policy briefs and media coverage in the Washington Post, The Wall Street Journal, CNN International, Chicago Tribune, MSNBC, Financial Post, Bloomberg, U.S. News, Business Week, Dallas Morning News, Waco Tribune-Herald, Canadian Broadcasting Corporation, and many other major media outlets in Chile and abroad. I have also been active in aging, social security, and health policy reform in Chile and the United States.
I received my PhD in Sociology from Boston College and postdoctoral Ms in Public Health from Harvard University. Previously, I earned a BS in Sociology from Universidad Católica, Chile.